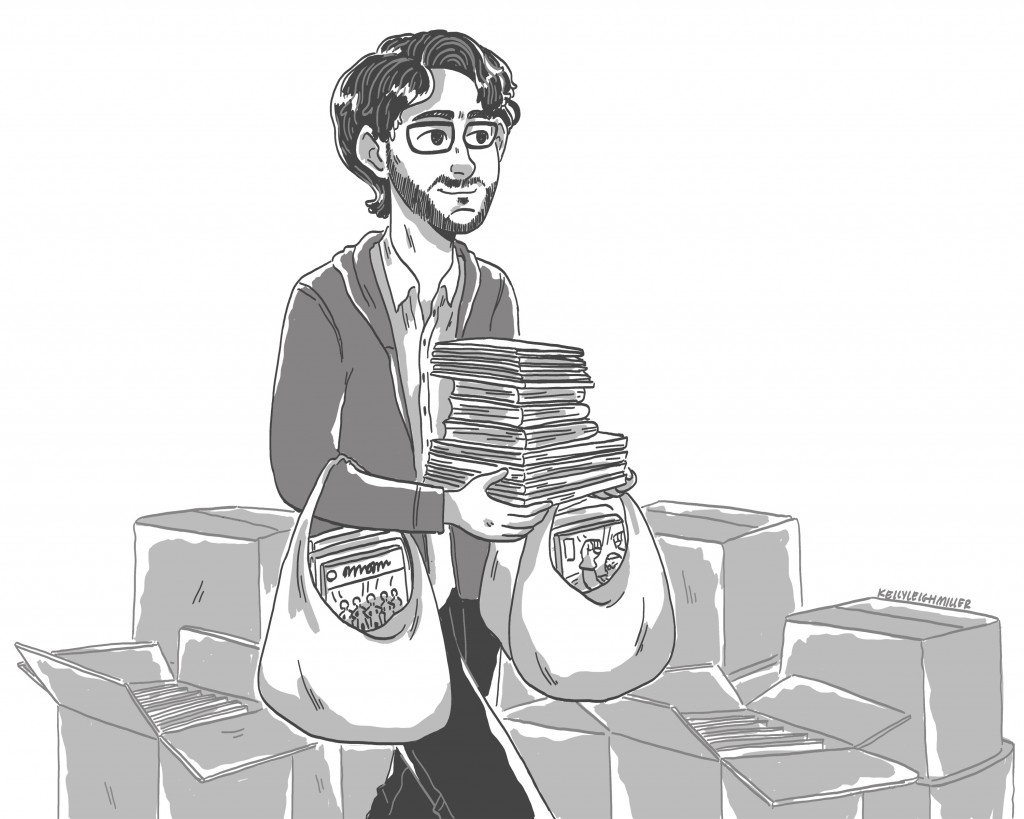 Comics
Have
a
Dedicated
Location
YES!
The CHaDLY System of Comic Organization is a method I have devised on how to collect and organize physical comic books in the era of frequent relaunches, cloud-hosted databases, and an ever-changing marketplace and demographics. It abandons the traditional A-Z organization of comic books due to one fatal flaw: if a new issue or volume of something like Action Comics or The Avengers comes out, every letter from B-Z would have to be pushed back. Likewise, with DC having abandoned their long-growing numbers in 2011 and Marvel favoring shorter series that reboot with new creative teams, the old model was broken.
At the bare minimum, all you need for the CHaDLY system is your preferred way to physically contain comic books (I prefer short boxes) and a free online spreadsheet program (I prefer iWork's Pages). If you want to get extra-fancy (which, if you're collecting but want to keep things looking nice), some simple labels, dividers, shelves, and more (all detailed within) can raise a stack of floppy comics into a neat and organized collection that any comic fan could be proud of (and any comic fan's significant other/parent/disapproving child could be tolerant of).
How to Properly Protect a Comic Book

Why would you go for a silver age bag and board in the age of The New 52 and All-New All-Different Marvel? Does it really matter which side of the board presses against the comic? I can just slap the tape anywhere, as long as it closes, correct? Some opinions, some facts, and some experiences will tell you how to make sure your comics are handled properly for years to come.

Why's the Old System Busted?

Comic book store across the country keep their comics in alphabetized long boxes and it's worked for them for years. Why shouldn't I keep my collection the same? From a former employee of a comic book store, find out what you've been doing wrong for years (and what comic book stores can't seem to deviate from).

Keep Your Head (and Collection) in the Cloud

You may have a hastily-written checklist of what comic books you have or you need. Using free online tools, you can have a neat and organized collection that will not only help you find books in your collection, but track down what books you need to finish it.

The CHaDLY System

How does this all come together to work in one harmonious system? With tons of examples, walkthroughs, and even sample files, you can find any and all comics a better home and peace of mind, knowing that whatever the future holds for the comic book industry, your collection can grow appropriately.
While the guide is ever-growing, please see the following articles as aspects that you can focus on to rebuild your collection.
Abandon the ABCs
Comic Dividers
How To Bag And Board
Short Boxes VS Long Boxes VS Drawer Boxes
What's In A Name?